Reflexology
---
Rachael Stevens BSc(hons) MNIMM MCPP
Reflexology, Medical Herbalist
Rachael Trained at the College of Phytotherapy and the University of East London. She combine her orthodox medical knowledge and skills with scientific and traditional understanding of plant medicines.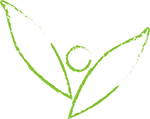 Reflexology
Reflexology is a massage technique applied to the feet. Reflexology is considered as a Meridian therapy in which the energy lines link the hands and feet to various parts of the body. In reflexology, the practitioner applies gentle pressure to specific reflex points on the feet to stimulate an involuntary response in organs and glands in the body, helping them to function normally.
Reflexology provides a relaxing treatment helping to relieve stress and tension, to stimulate the circulation and improve the nerve functions.