Counselling
---
Ileana Botero
Biographical Counselling
Ileana believes that the aim of counselling is to give the client safe and confidential space to explore more effective ways of living and achieving what they need from life.
Leah Star B.A Honours. I.T.E.C. I.F.A
Healing Facilitations
Leah star formerly has worked from Harley Street and the Hale Centre London and internationally with renown doctors, nutritionists, homeopaths and chiropractors as a healer. She also trained with Eve Taylor as a clinical aromatherapist and with Tich Nhat Hanh as a mindfulness facilitator and has over 20 years expreince as a mindfulness facilitator helping others to transform their suffering. Her expertise is in facilitating for you to see the traumas & beliefs underlying your physical and emotional pain and guide you how to transform them
wonderfully.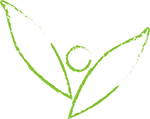 Counselling