Osteopathy
---
Joanne de Diepold Braham
Osteopathy
Joanne is a qualified Osteopath (BSc(hons)Ost.) trained at the European School of Osteopathy. She uses the cranial osteopathic approach to treatment. This approach is a very gentle, but powerful, means of addressing imbalances in the body and as such, is suitable for all ages.

The body makes a regular, almost imperceptible movement, of expansion and contraction. A trained therapist can utilise this movement to bring optimum expression of health throughout the body. This work will enable your body to find comfort and bring harmony back towards itself by helping regulate the physiology, balancing the musculoskeletal system and opening the fascial system.
Ki Massage
Energy Based transformational body work Ki Massage is a system of therapeutic massage and energy work using Ki. It utilizes hands on massage, light touch as well as guided visualisation. Ki is the energy that flows through all living things (known also as Chi). The system of Ki massage is used to open, balance and tone the entire body, working into areas that feel blocked or stagnant.

Old patterns, traumas and limitations are gently released as the focused work opens the flows of ki within the body allowing clearing and balancing of the chakras (energy centers). Each person is unique and each treatment is tailored to the
specific needs of the client, thus respecting your specific
journey or path.

Joanne has worked as a Ki massage therapist for more than two decades and is able to bring an intuitive awareness to the sessions and thereby support your choice to work to transforman issue, clear a discomfort or rectify an imbalance.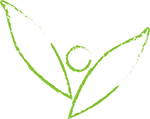 Osteopathy
In most conditions there is a mechanical component, which contributes either directly or indirectly to physical and physiological dysfunction. Osteopathy is the science of discovering these factors and the art of manually assisting the body to realign. It uses gentle manual techniques to bring about profound changes within the body, using non invasive but highly effective rebalancing procedures, allowing the restoration of good function and subsequently wellbeing. Osteopathy is used to help children and adults alike in many life-improving ways to treat acute or chronic conditions, assisting speedier recovery, reducing the need for medication in certain cases and providing fortification to the body.