Acupuncture
---

Galit Hughes Lic Ac MBAcC
Acupuncture
Director of Gaia Natural Health and Horam Natural Therapy Centre. Galit has been practising Acupuncture since 1993. She runs a general practice and specialises in acupuncture for fertility. (trained with Zita West). Galit also teaches Kundalini Yoga and facilitates Inner Dance Sessions.
Irene Zalewski Ba(Hons)Lic.Ac.F.H.T.
Intuitive Acupuncture incorporating the 5 element system of acupuncture.
Having practised for over 30 years, Irene offers an approach to your conditions. Treating body, mind and spirit, Irene treats the cause of your symptoms at whatever level they present and aligns the body's energies to bring balance and harmony throughout the system with experience, compassion and gentleness.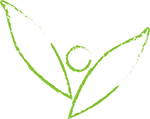 ---
About Acupuncture
Acupuncture is an holistic approach to health based on over 2,000+ years of development and refinement in the Far East. We can speculate on an origin of 2637 BC for the Yellow Emperor's reign, though generally this is perceived as a legendary epoch. In fact reliable documentation dates back more than 2000 years. The overall tradition is as much about the maintenance of health as the management of disease; which may seem like common sense to the ordinary human being. In any case we're here to find solutions. By inserting fine needles into the channels of energy, an acupuncturist can stimulate the body's own healing response and help to restore its natural balance.