Acupuncture
---

Galit Hughes

Lic Ac MBAcC
Acupuncture - Massage - Fertility Treatments

I was born in Jerusalem, Israel and in my early twenties I traveled to England to study acupuncture at the International College of Oriental Medicine, ICOM, in East Grinstead.

Now, 27 years later, acupuncture has become a way of life for me. It is not "alternative medicine''. It is medicine and in my opinion, it is now time for acupuncture to become integrated with mainstream medicine, in order to heal the whole body and the underlying cause(s), not just the symptoms.
I use a combination of acupuncture/acupressure, moxibustion, massage, cupping and facial rejuvenation acupuncture as required. I also offer lifestyle and dietary advice, but most importantly I am a good listener and encourage my clients to talk about what is currently affecting them.
My passion as a therapist is for clients to become interested in their own health; for them to learn what they can do for themselves to support and improve their own physical, emotional and mental well-being. I love to run workshops alongside my acupuncture clinics to support my clients to achieve this.
My experience and Training:
In 1988 I trained as a Swedish massage therapist in Jerusalem.
From 1990 to 1994 I trained to become an acupuncturist at ICOM, East Grinstead and have become a member of the British Acupuncture Council.

After graduating I married my British husband, Rob, and we had 3 beautiful children, now young adults. Sadly Rob died unexpectedly in 2018.
From 1995 I taught and practiced acupuncture at MEDICINE acupuncture college in Tel-Aviv.
Coming back to live in the UK in 1998, alongside building up my acupuncture practice, I was also the leader of the massage module at ICOM until 2006.
In 2004, Rob and I bought and became the directors of Horam Natural Therapy Centre, East Sussex (now sold) and in 2010 we acquired Gaia Natural Health in Forest Row, East Sussex.
Currently I am teaching acupuncture at ICOM, I run my acupuncture practice from my home clinic in Old Heathfield, Gaia Natural Health and ICOM as well as facilitating Inner Guidance/Compassionate Inquiry (Gabor Mate) one to one sessions in person and video calls. Please have a look on the Inner Guidance page on my website for more information.

I enjoy working with people with a wide variety of conditions and I use an integrated approach to help them in their journey to health.
I specialize in acupuncture for fertility and was trained with Zita West in London. I enjoy working with women in all different stages of life: supporting them from a young age to balance their hormones; later on to improve fertility and support them during pregnancy, birth and afterbirth care; as well as with menopausal symptoms later on. I love treating children (no need to use needles if they don't want too), and am the author of "Baby Massage – A Comprehensive Step-by-Step Guide," published in 2000.
Other Training:
Increasingly I am using Compassionate Inquiry (Gabor Mate) process and Inner Guidance in my practice (see more info on my website). I am a qualified Hypnotherapist, a Kundalini Yoga teacher and Access Bar Practitioner. I have been dancing since a very young age and did my GCSE in classical and modern dance as well as teaching belly dance for many years. I now incorporate dance and movement in my workshops.

I hope to meet you one day!
Ioonah Woods

BSc (Hons) Lic. AC. MBAcC Dip.

Acupuncture - Massage - Tui Na

"How can I help you? Do you need help with a health issue or general wellbeing? Would an acupuncture treatment help you or would you like a massage?"
Treatments include an inquiry into your whole health picture as symptoms of other issues give indication to an overall health picture which is addressed in the treatment.
Ioonah first practiced massage after completing an aromatherapy and massage short course in the 1990's and has a level 3 diploma in massage which she completed during her training. She also practices Yin style Tui Na, a very deeply relaxing and nourishing type of massage done over a cloth, and facial massage with facial rejuvenation acupuncture. Both firm and deep tissue massage and gentle relaxing styles can be asked for.
Living a nature based lifestyle with her family on an organic and biodynamic farm in Sussex, Ioonah integrates her beliefs and lifestyle. Her life as bee keeper, mother, carer and teacher has given her a wide experience with people in many walks of life. As a mature woman with rich life experience she has become a good listener and can support people through the different seasons of their life, growth fertility, maturity and loss of loved ones.
Ioonah has developed deep, compassionate communication skills and clients feel that she creates a space that goes beyond treating health problems.
Access Bars is a hands on way of working with helping clients to shift energetic patterns that hold us back, therefore can promote wellbeing in our psyche by shifting stuck energy and allowing new decisions to flow.
"The foundation of health is the linking of mind body and soul together. Health is when we can find our connection to ourselves and to the healing process".
Ioonah Woods is a fully qualified acupuncturist and a full member of the British Acupuncture Council. She studied Acupuncture at ICOM (International college of Oriental Medicine) where she completed BSc Hons level integrated Western medicine and Classical Chinese acupuncture.
Contact Ioonah; 077195766522
Or; ioonahwoods@mifengacupuncture.co.uk
Visit my website: www.mifengacupuncture.co.uk
Rene Zalewski Ba(Hons)Lic.Ac.F.H.T.
Intuitive Acupuncture incorporating the 5 element system of acupuncture
By supporting our nature we can achieve our destiny. The wisdom of the Chinese Medicine and the Five Elements of Intuitive Acupuncture has three realms addressing the Body, Mind and Spirit.
The stress of everyday life creates blockages in our 14 Energy Meridians, located throughout the body. Restoring complete balance to these Meridians is key to promoting ultimate health and feeling good.
Acupuncture will help the Qi (energy)in your body flow more smoothly, reveal and enhance your energy potential unveiling the layers of the Body, Mind and Spiritual well being to nourish your destiny.
Intuitive Acupuncture, embracing the elegant system of the 5 Elements of Fire, Earth, Metal, Water and wood treats symptoms from the body, mind and spirit at a causative level.
Symptoms are an expression that something is out of balance and this system successfully addresses where the problem is coming from.
This system works from the inside out so within so without.
Fine disposable high quality needles and moxa are used to clear energetic blocks in the body.
You can contact me on 07507306978
I have been interested in healing since I was in my early twenties. I started with nutrition and moved onto herbs.
I discovered 5 Element Acupuncture when I was recovering from a relationship breakdown. I was amazed at its power and the beginning of a healing journey which has lasted over 35 years.
I qualified in 1987 from the Traditional College of Chinese Medicine in Leamington Spa. I continued attending training clinics and attended the Master Apprentice Programme in the early 2000's.
I have studied other modalities including Body Harmony, Touch For Health, Psychology of Vision, Addiction Counselling, Acupuncture for Fertility with Zita West, meditation,Trauma Healing with Dr Peter Levine and most recently Narcisisistic Abuse Recovery with Melanie Tonia Evans.
I continue to learn and expand the path of healing body, mind and spirit on a daily basis. I am grateful that I have been able to do this and it is a privilege to treat people and see how their own systems can re-balance and become healthy and whole.
Intuitive acupuncture is the foundation and the vehicle for my ability to be able to help and assist healing in their own journeys.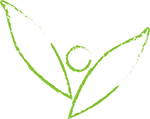 ---
About Acupuncture
Acupuncture is one of the longest established forms of healthcare in the world. Acupuncturists are trained to use subtle diagnostic techniques that have been developed and refined for thousands of years. The focus is on you as an individual, not your illness, and all symptoms are seen in relation to each other. Treatment involves the insertion of very fine needles into specific points on the body to affect the flow of your body's qi, or vital energy.
Traditional acupuncturists believe that the underlying principle of treatment is that illness and pain occur when the body's qi, or vital energy, cannot flow freely. There can be many reasons for this; emotional and physical stress, poor nutrition, infection or injury are among the most common. By inserting ultra-fine sterile needles into specific acupuncture points, a traditional acupuncturist seeks to re-establish the free flow of qi to restore balance and trigger the body's natural healing response.
Acupuncturists insert very fine needles at precisely located points to connect with your body's qi. They will decide which points are right for you after a detailed consultation covering every aspect of your health and lifestyle. The aim is to direct the flow of qi to trigger your body's healing response and to restore physical, emotional and mental equilibrium. Treatment is designed to affect your whole being as well as your symptoms so, as the condition being treated improves, you may notice other health problems resolve and an increased feeling of wellbeing.
Acupuncture points are located at precise places along interconnected pathways that map the whole body, including the head, trunk and limbs. The most commonly used acupuncture points are on the lower arms and legs.
A growing body of evidence-based clinical research is discovering how the body responds to acupuncture and its benefits for a wide range of common health conditions. A lot of people have acupuncture to relieve specific aches and pains, such as osteoarthritis of the knee, TMJ, headaches and low back pain, or for common health problems like an overactive bladder.
Other people choose acupuncture when they can feel their bodily functions are out of balance, but they have no obvious diagnosis. And many have regular treatments because they find it so beneficial and relaxing.