Anthroposophical Guided Healing
---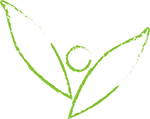 Anthroposophical Guided Healing
Dr Andrew Sikorski MBBS, MRCGP, FFHom, DFFP

Andrew is working at the NHS Blackthorn Medical Centre, Chronic Pain
Clinic in Maidstone and Herstmonceux Integrative Health Centre as part of
a portfolio GP career.
Having been introduced to complementary medicine when working at St
Michael's Hospital Obstetric Unit in Bristol in 1993, curiosity and awe
piqued when a baby was delivered using acupuncture and meditation and
hypnosis techniques, he has continued a scientific exploration of health and
disease.
He subsequently studied acupuncture and homeopathic medicine initially
under tutelage by Dr George Lewith, Dr Philip Jackson, Dr Farley Spink
and then many others.
Having worked at NHS Homeopathic Hospitals in Glasgow, London, Royal
Tunbridge Wells and at Marylebone Health Centre he embraced Integrative
medical interventions thereafter within conventional General Practice.
These include: medical hypnosis; autogenic training; provocative therapy;
applied QiGong; Psionic medicine; nutrition; sophrology; EFT; EMDR;
Anthroposophical medicine; shamanism and humanistic psychology
alongside conventional learning.
His interventions focus on empowering patients, optimising their well being
and healing, safely and effectively.